Learn Spanish quickly – with our Spanish classes in Gandia
taught by fully qualified, bi-lingual, native Spanish teachers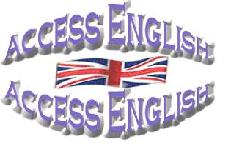 Are you frustrated by your level of Spanish – do you want to improve it so that you can communicate easily?
Or, are you new to Spain and want to learn Spanish so that you can make the most of life here?
Well – whether you are a complete beginner or more advanced, we can help you learn Spanish in Gandia to the level that you want – at the pace that suits you!

We have several excellent Spanish teachers who are fully qualified and fluent in English.  They can provide you with the help and guidance that you want and offer a full range of Spanish classes in Gandia for you to choose from, including:
–          Group classes (no more than four people at a time)
–          One to one lessons
–          Intensive language courses
–          Business or job specific classes
–          Conversation classes
You are guaranteed close personal attention and you will find that not only will you learn Spanish in Gandia quickly but that our Spanish classes are enjoyable.  Indeed, at Access English we believe that having fun whilst you learn a language is essential and something that makes the whole experience more rewarding.  Indeed, our aim is not only to ensure that you learn Spanish but that you look forward to the classes!

Incidentally, we also undertake translation work (English to Spanish or Spanish to English) and we can arrange to accompany you should you need a translator at any meetings or appointments…
So, if you want to either learn Spanish or improve your Spanish in Gandia – then do contact us.  We are located just behind Gandia hospital and therefore have premises that are convenient, with parking available close by.
Tel: 96 204 1193 / 618 319 705
Email:  info@access-ingl.es 
www.aprendeinglesgandia.es
Edificio Valpariso, Calle San Pere 9 (detras hospital antiguo), 46702, Gandia